Ram Brand Trucks in Vermilion AB - Ram 1500, Ram 2500, and More!
Find Your New Ram 1500 in Alberta
The new 2020 Ram 1500 is ready for drivers near Lloydminster. Whether you're looking for world-class capability or helpful versatility, the Ram 1500 is a great choice. These trucks are built to take on tough tasks while providing commendable comfort.

All-New Ram 1500 vs. Ram 1500 Classic
Ram shoppers have a couple of options to consider when it comes to full-size, light-duty trucks. An all-new Ram 1500 generation debuted recently, giving drivers the latest styling and technology. However, the previous generation Ram 1500 is still available under the Ram 1500 Classic nameplate. Both trucks offer rugged capability and unmistakable Ram truck style.
The Ram 1500 Classic maintains the previous generation's looks and features while offering lower starting prices than the all-new model. From the available 5.7-liter HEMI V8 to RamBox cargo management, you can still get all of your favorite Ram features in the Classic model.
The all-new 2020 Ram 1500 is the next step in the evolution of this popular truck. Innovations like an available 12-inch Uconnect display or 100 percent leather seats certainly help the new Ram 1500 stand out. Plus, you'll get robust capability with a range engine options and sturdy construction.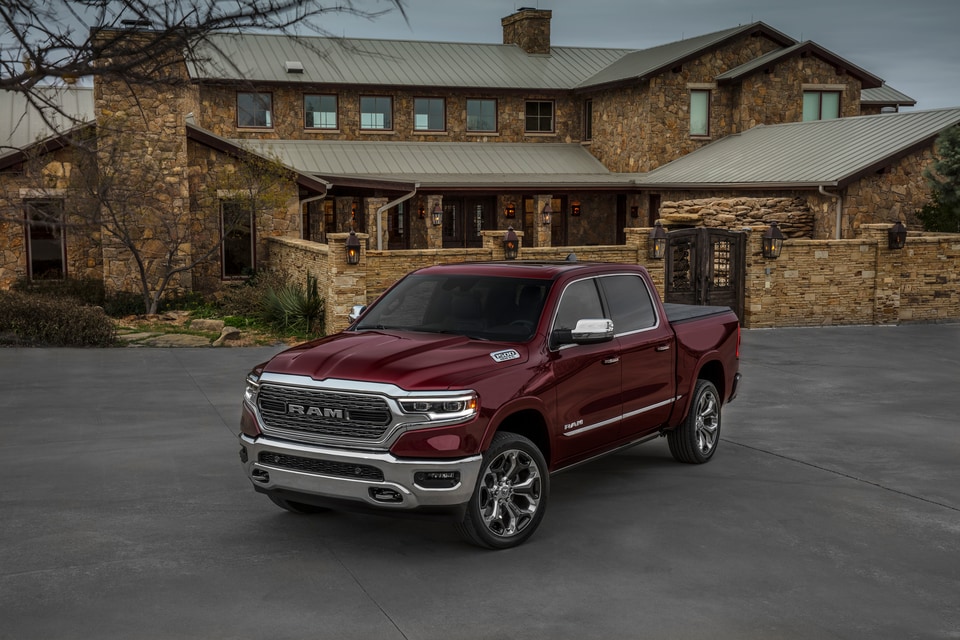 Breaking Down the All-New Ram 1500 Trim Configurations
You'll also have a wide range of trim configurations to choose from when picking out your new Ram 1500 at Vermilion Chrysler. From the basic Ram 1500 Tradesman to the fully loaded Ram 1500 Limited, Ram offers a broad variety of options.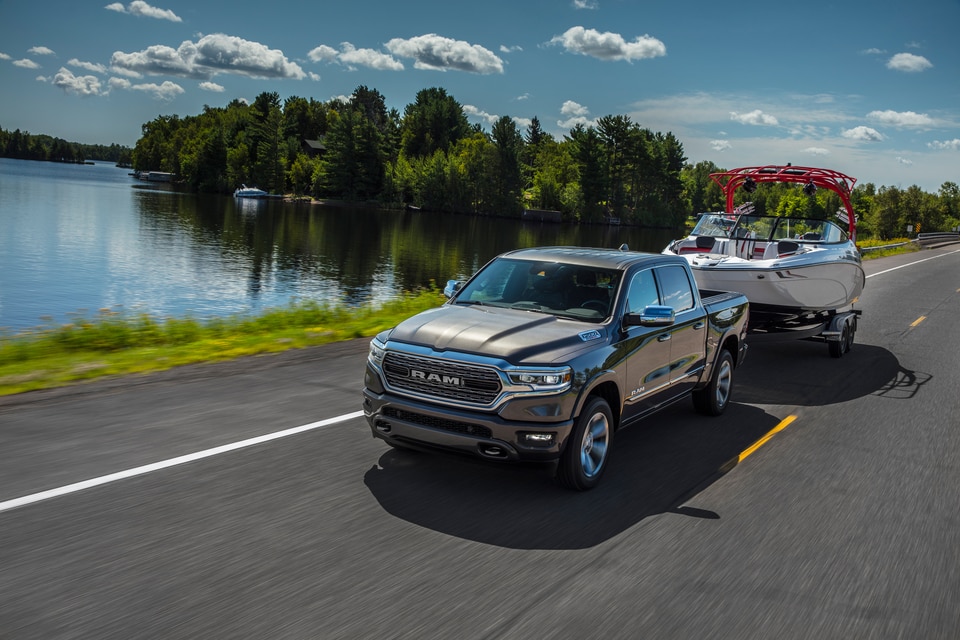 Ram 1500 Tradesman: If you need a simple, durable work truck, then the Ram 1500 Tradesman is for you. This model is stripped down with vinyl seats and manual features for supreme functionality and durability. All the same, you'll get a truck that's equipped for serious capability.
Ram 1500 Big Horn: The Big Horn trim adds some compelling features to the Ram 1500. Upgraded chrome trim pieces and larger wheels give the truck a visual upgrade. The Big Horn trim also offers cabin color combination options to consider as well as some interior creature comforts.
Ram 1500 Laramie: If you're looking for some luxury features, the Ram 1500 Laramie has them. Options include heated leather seats, a 12-inch touchscreen display, and a premium Alpine audio system. It's a comfortable, yet capable truck.
Ram 1500 Rebel: The Ram Rebel is a truck that's equipped for off-road use. With standard four-wheel drive, all-terrain tires, a locking rear differential, and a factory suspension lift, this truck is prepared for the toughest trails.
Ram 1500 Laramie Longhorn: This special package equips the Ram 1500 with a unique appearance and cabin configuration. Full-leather seats, wood trim pieces, two-tone color options, and more all come together to help the Ram 1500 Laramie Longhorn stand out.
Ram 1500 Limited: The top Ram 1500 is fully equipped with all sorts of features. Standard amenities include leather seats, a 12-inch Uconnect display, power running boards, and a premium sound system from Harman Kardon.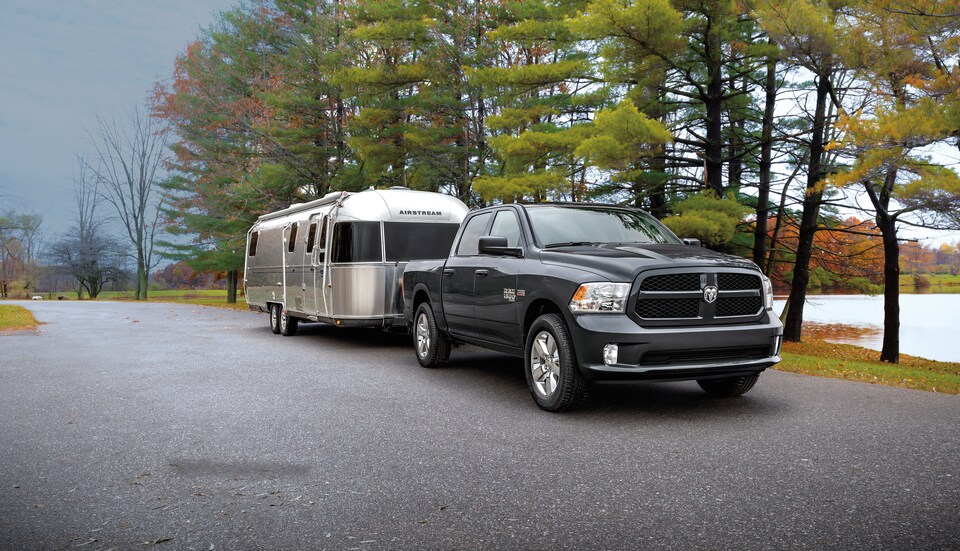 Find Your New Ram Truck at Vermilion Chrysler Ltd.
Vermilion Chrysler Ltd is the perfect place to shop for your new Ram 1500. Our large new model inventory and helpful financing opportunities make buying your next truck easier than ever. Plus, you can partner with us for all of your long-term maintenance needs. If you have questions about the new Ram 1500 or other services, be sure to give us a call! We're here to make sure customers have great experiences.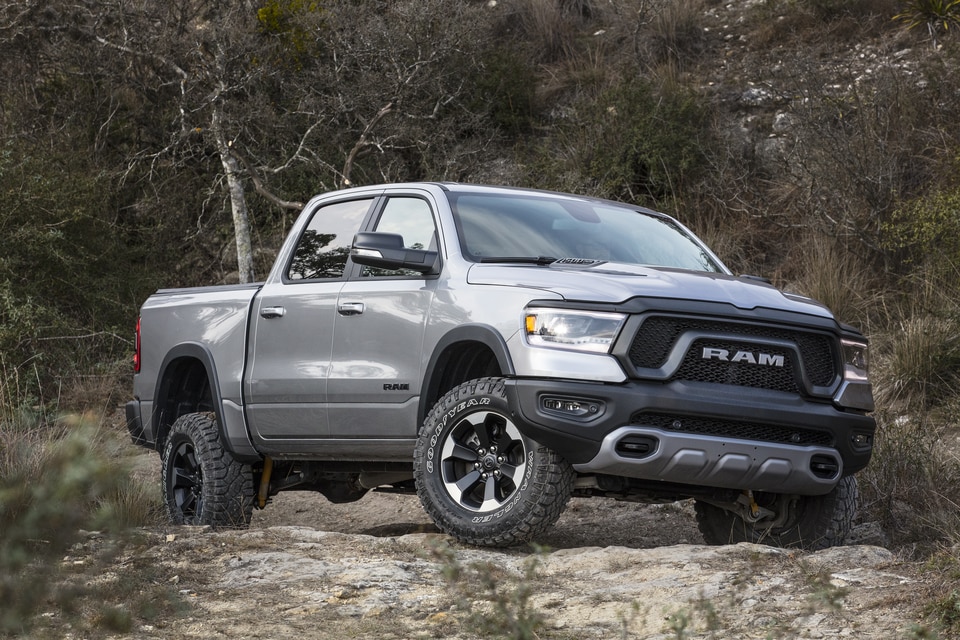 Ram Trucks For Sale in Vermilion, Alberta
At our dealership, we have an extensive selection of Ram truck models. Our dealership offers trucks across the entire range of Ram models. There are a variety of factors that customers will enjoy about Ram's latest vehicles. The new Ram truck fuel economy, for example, allows customers to drive even further for less, making ownership costs even more impressive for the lineup of trucks.
Ram Pickup Truck Lineup
2021 Ram 1500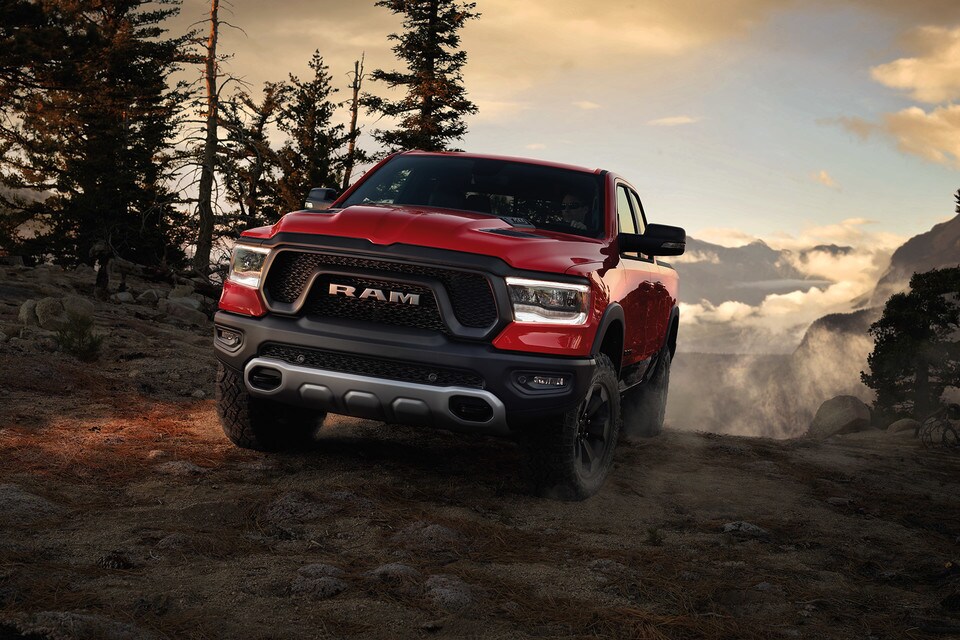 The 2021 Ram 1500 is an excellent truck option for customers who need a light-duty truck. A quick look at any 2021 Ram 1500 review will instantly help you understand why the new Ram 1500 is already a popular model for our customers. Available in eight trim levels, the new Ram 1500 can be purchased as either a Crew Cab or a Quad Cab. There are also two truck bed sizes and four engine options available across the lineup of the new Ram 1500.
2021 Ram 1500 Classic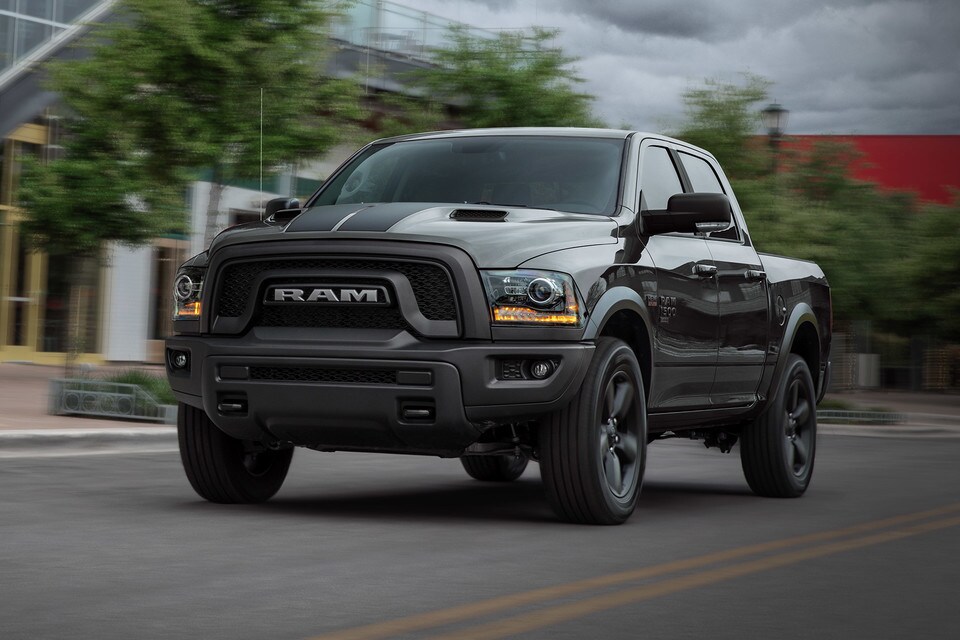 While the 2021 Ram 1500 Classic is a new truck model, it offers classic Ram styling. The new Ram 1500 Classic is reminiscent of the older Ram truck days with its cross-pattern front grille and classic body style. Available in five trim levels, the Ram 1500 Classic lineup is offered with a V6 engine option and a V8 engine option.
2021 Ram 2500 & Ram 3500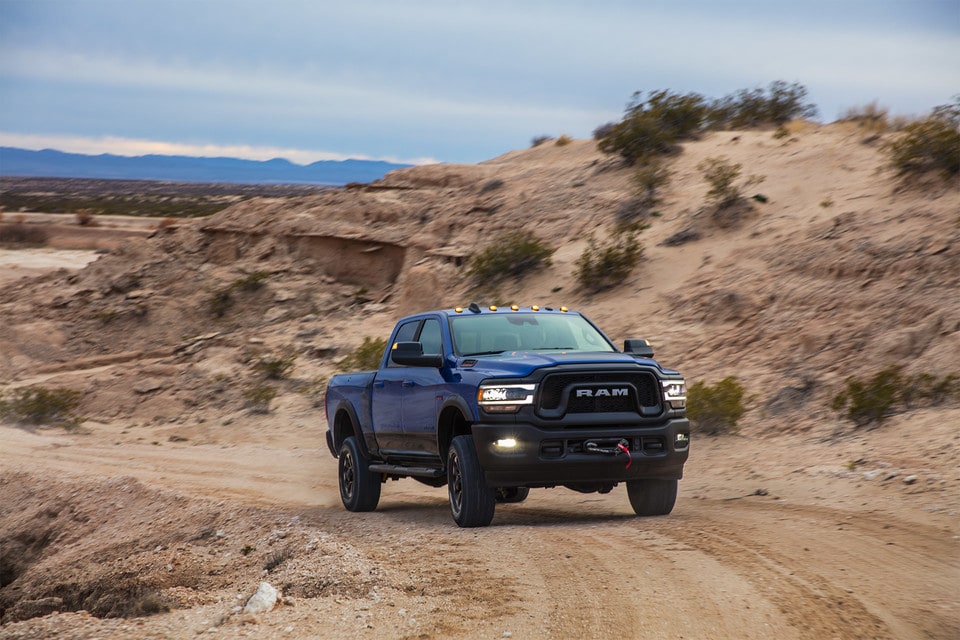 The new 2021 Ram 2500 and 2021 Ram 3500 are Ram's heavy-duty truck models. The new Ram 2500 is available with two exciting powertrains, and the new Ram 3500 is available with three, two of which are shared with the Ram 2500. The Ram 2500 is the lighter of the two trucks, making it a great choice for customers who don't need maximum heavy-duty performance, but the Ram 3500 is the more powerful truck between the two. If you read any 2021 Ram 3500 reviews, you will see that critics enjoy the model for its luxury and exceptional capabilities. When properly equipped, the 2021 Ram 3500 is capable of towing up to 37,100 pounds.